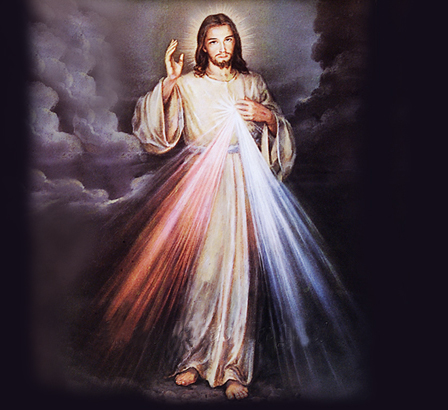 An interesting title for a blog blurb, but it just came to me and I think it works. This past Sunday was Diving Mercy Sunday. The day was filled with Mass, Prayers, Adoration, Confession, and cooking a meal for 60 kids and adults with Youth Ministry. We will qualify that as service. Not a bad way to spend a Sunday, especially one so steeped in grace.
During the homily, our pastor challenged us to "be merciful with one another always." This has stayed with me now for the last two days. He illustrated this with a story about a parking lot dispute in which one person lost there temper and instead of reacting the other answered in prayer. She was merciful. How many of us would have done the same. Not me, I am sad to say.
I am not a very forgiving person by nature. I think I have a little too much Irish judgement and German stubbornness for that. And I can hold a wicked grudge. However, I realized recently that these two things only hurt me. So why keep holding back mercy, just let it go and feel the waves of freedom and forgiveness come. I need to trust in Jesus to be with me through everything life brings.
How many times do we take God's mercy for granted? Do we turn the other cheek and forgive immediately when we feel wronged? Here's the stumper...What if God handed out mercy like we do?? Yikes! That thought has kept me praying and talking to Him all week.
Our Lord has "unimaginable graces" (thanks Fr. Stefan) waiting for us if only we ask, we trust and we believe. Trust that there are oceans of mercy cascading down upon the earth washing away our all our pain and pettiness. God loves each of us so much, He just wants us to know and feel His love and forgiveness. All we have to do is ask! Jesus I TRUST in you!!
So, Got Mercy?
Happy Eastertide,
Mary
Labels: catholic life, divine mercy